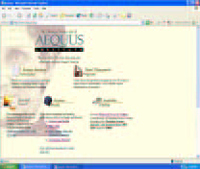 Aequus Institute makes available for free the entire text of the Christian Science Journals and Sentinels (1883-1910) through Journal Search Online — our database search program located on our website www.aequus.org
Journal Search Online not only allows you to read the articles and testimonies online, you will also be able to search the entire text of the Journals and Sentinels, by word, phrase, name, or title. What's more, the Journals contain a wonderful feature of cross-links to quotations from both the Bible and Science and Health.
Other works also available for free on Journal Search Online: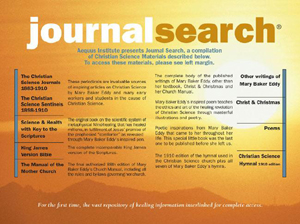 Science and Health with Key to the Scriptures
The Manual of the Mother Church (88th edition)
Christian Science Hymnal (1910 edition)
Other Writings of Mary Baker Eddy (aka Prose Works)
Christ and Christmas
Poems
King James Bible
To obtain free unlimited online access to the Journal Search Online library you need only to register at our website http://www.aequus.org/register.htm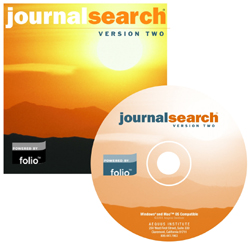 Hurry and register so you may enjoy the vast and fruitful library of Journal Search Online!

Journal Search is also available in a CD-ROM format. Please visit our website www.aequus.org or call 1-800-441-1963 for more information.