Caring for Christian Scientists: in their home our ours!
The dedicated and attentive staff of Harmony at Home, all of whom are Christian Scientists, lovingly provide sheltered care - oversight, light to moderate assistance, or rest and study, as well as skilled Christian Science nursing at our new location within Independence Village of Naperville. The Naperville Christian Science church is just 2 blocks away, and nearby downtown Naperville offers unique shopping and dining, as well as the beautiful Riverwalk.

"It is not location, but the culmination of the metaphysical thoughts and prayers of the clients, the staff, the Christian Science Practitioners, and the field that makes up the steel that supports the atmosphere of our home and gives it the stability and structure of the Christ Truth that it requires in healing." Kay Reed Fischer, Founder

All levels of visiting and private duty Christian Science nursing, as well as outpatient care, are available in the greater Chicagoland and far-reaching suburban area. Transportation to our Naperville location or other Christian Science nursing facility is available in the wheelchair-accessible Harmony at Home van. Initial in-home assessment is free of charge. Sunday and Wednesday local church service transportation, as well as audio broadcasts from The Mother Church are available. Benevolence may be available through certain other organizations to those who qualify. Aspiring Christian Science nurses - All levels of Christian Science nurses' training is offered through Harmony at Home, with grants available to earn while you learn! Would you like more info or to plan a visit? Call 630-961-3988 or email cscare@harmonyhomefoundation.org. We are a 501(c)3 non-profit organization.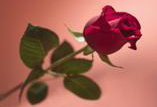 Margaret Baker-Hansa, Director
Harmony at Home at Independence Village, Naperville
1030 Aurora Avenue, Suite A-220, Naperville, IL 60540
Phone: (630)-961-3988 Business & 24/7 Emergency Line
FAX: (708)-483-8373
E-mail: cscare@harmonyhomefoundation.org
www.harmonyhomefoundation.org
Scroll down to view all ads in this category

Can't afford Christian Science nursing care?
In the spirit of brother helping brother, this nonprofit fund provides financial assistance to Christian Scientists in Southern California who need Christian Science nursing care but cannot afford it. It provides for nursing assistance in a facility or at home. Assistance is also available to help individuals who wish to train to be a Christian Science nurse overcome financial obstacles and expenses incurred during training. Ask for an application from your branch church care committee, pracititioner, facility, or nurse; or download it from the web site.
Please contact the Christian Science Nursing Care Endowment at P.O. Box 2895, Seal Beach, CA 90740, or phone 714/687-5313, or email info@csnce.org. Your contributions may be sent to this address as well. www.csnce.org
Scroll down to view all ads in this category

A Christian Science Nursing Facility located in Central Ohio

Glenmont's mission is to exemplify the healing ministry of Christian Science as articulated in the Church Manual and in Science and Health with Key to the Scriptures by Mary Baker Eddy. We are dedicated to:

Serving all those whom God sends to us to be served;
Supporting Christian Science healing through spiritual regeneration and radical reliance on God;
Loving our patients and staff wholly, with Christly affection, thereby fostering a spirit of home and Christian community;
Encouraging each nurse to express his or her Christian Science nurse ministry in direct relation with God;
Providing excellence in patient care

We are dedicated to demonstrating a higher, purer, more Christianly scientific nursing that actively supports healing and provides evidence of God's great love. We offer multiple levels of care and also have financial assistance available, including Medicare and Medicaid.

For more information please contact us at:
Phone: (614) 876-0084
Email: glenmont@glenmontcsn.com
Website: www.glenmontcsn.com

Marketplace: The Blessing Pages — is a bustling, worldwide center of commerce for prayerful people. Please support our advertisers! and please do mention PrayerfulLiving.com when purchasing from them.

Products/services appearing in the PrayerfulLiving.com Marketplace are provided for the benefit our diverse site audience and do not necessarily indicate an endorsement by PrayerfulLiving.com