Sample Marketplace Deluxe Display Ad: (scroll down to place ad)
"Rest & Study in Switzerland
from only US$450* per person per week –full board!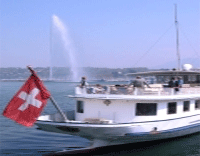 Dear Friends,
You are warmly invited to enjoy a "Rest & Study" break at "Le Verger" the beautiful purpose built Christian Science Nursing Facility in Switzerland. — located in Rolle, a charming small town situated on the edge of Lake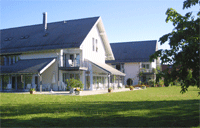 Geneva, in the foothills of the Jura Mountains between Geneva and Lausanne, with panoramic views across the Lake to the Alps and Mont Blanc.
"Rest & Study" is a wonderful experience which leaves you relaxed, refreshed & rejuvenated.
For more details and a reservation form contact the Le Verger office by phone 0041 21826 0126, fax 0041 21826 0388 or by e-mail admin@leverger.ch. Please visit our website www.leverger.ch
(*All fees are paid in Swiss Francs and the US $ prices above are approximate, based on an exchange rate of 1.25 Francs to $1 & are per person in a twin bedded room & are for accommodation only. Single rooms are available at a slight surcharge.)
Details:
$165/6 months $295/year
includes headline of up to 75 characters (incl. spaces)
body copy of up to 200 WORDS
contact info (phone, address, eMail, web link)
and up to 3 logos or photos
DELUXE Ads will appear BEFORE BASIC Ads in the Category
does not have to be a CS-related company, product or service